Parish Life in the Past
Other Stories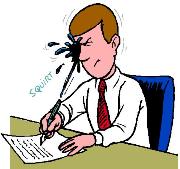 We have set aside these pages for any other stories that may be of interest to parishioners – stories written by parishioners; stories about parishioners; stories or articles from books or magazines; stories from anywhere at all.
We have only three stories so far. One is about a parishioner, Neddy Murphy, and his life and death around the Fenor church. Another is about an altar boy and his tribulations in the days of the Latin Mass. The last is a story by the Cork writer Frank O'Connor about First Confession.
It would be grand if we could get some stories from the Dunhill end of the parish as most of our stories come from Fenor. So, if you come across a story or would like to write a story that you feel might interest our readers, please let the communications team know about it. Remember, it's not just people living in the locality who read these stories – it's people all over the world.