Click this photo to view the gallery of photos.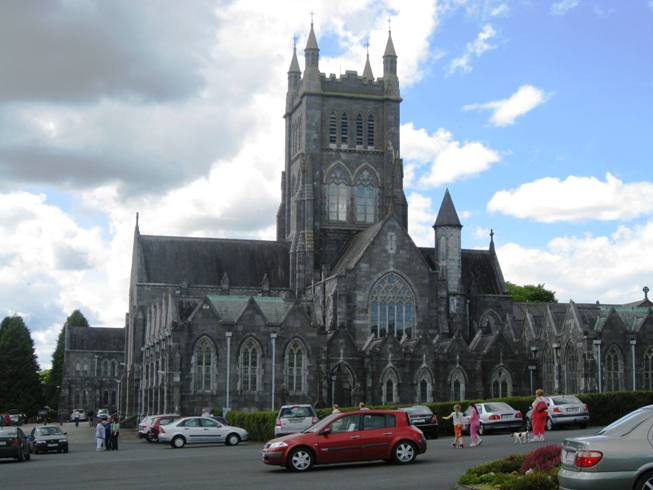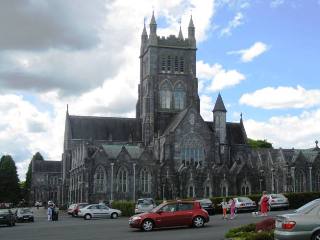 We must thank the monks of Mount Melleray abbey for a very pleasant pilgrimage. Perhaps pilgrimages are not meant to be pleasant experiences but this one certainly was. We all arrived by car at about 3:30 p.m. (on Sunday 6th June 2010, the feast of Corpus Christi) and we wandered around and chatted in the beautiful, warm sunshine until the audio/visual display began at 4:15 p.m.
On leaving the exhibition hall we were shepherded by Fr. Paul Murphy, our tour leader/guide/organiser/parish administrator into a tight flock for a group photograph, assisted by an obliging passing visitor who took the shot. After that we explored the grounds, the lovely flower and heather beds, the fountain and, not least, the café and gift shop. They have very nice apple pie in the café and, although the place was full of visitors, their production line kept the queue quite short.
At 5:45 p.m. we were given a short talk on the monastery by Fr. Denis Luke, after which we joined the monks for the singing of Vespers followed by Benediction and Adoration of the Blessed Sacrament. Then we were all back out in the sunshine to make our way home at leisure. All in all, it was a great way to spend a Sunday afternoon. You can see photographs of the pilgrimage if you click the photograph.